Shop safe stay safe
To help you shop safely, we've reintroduced our traffic light system
Green = now is a good time to shop.
Amber = delays likely and some areas of the centre may have restricted access.
Red = expect delays. The centre is busy and you're likely to experience queues.
Please help us and each other by visiting during quieter periods, which are usually in the late afternoon.
Keep up to date on our traffic light status via our website and social channels.
Related articles
Let's keep protecting each other
Our non-essential stores have reopened and look forward to welcoming you back. Our restaurants and cafes will continue t...
Tell me more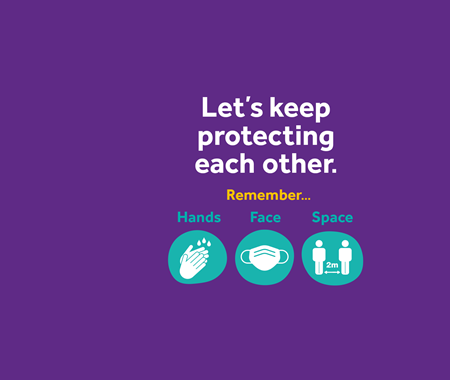 Covid-19: Everything you need to know before visiting
All the essential Covid-19 information you need to know before you visit the centre. ...
Tell me more