Guest Services
This is the place to go in the centre for information, Collect+ and any other Kingfisher questions. You'll find our Guest Services lounge in Worcester Square near to the main entrance.
Guest Services opening times are:
Monday - Saturday 10:00am - 5.30pm.
Sunday Closed
Guest Host Team
Our Guest Host Team offer friendly help and advice seven days a week – from giving directions, carrying your shopping to your car and keeping you up to date with the latest at Kingfisher; to just offering a friendly face and being there to listen to your thoughts and opinions about the centre.
You'll see our Guests Hosts all around the centre, just look for their distinctive uniforms with kingfisher yellow waistcoats. 
Free WiFi
Stay connected throughout the centre with our free WiFi. To get online, search in available networks for Freerunner / Kingfisher, then follow the connection instructions.
Amazon Lockers
Order online at amazon.co.uk and collect or return in the centre. Amazon Lockers are self-service kiosks where you can collect or return Amazon parcels at a time that suits you. The service is free for Amazon Prime members, and One Day Delivery is just £1.99 for non-Prime members.
Find out more about the service here. And find our Amazon Lockers between The Perfume Shop and Shoe Zone. 
Cash Machines
Need to get some money out? No problem, we've got cash machines across the centre:
Near to The Range (entrance to Car Park 2)
Next to The Perfume Shop
Santander near to Worcester Square entrance
At our entrance near to Poundstretcher
Next to the lift near to the VUE escalators 
Next to the lift in the Bus Station waiting area
Toilets
You'll find our main public toilets on Evesham Walk, there are also toilets at the bus station and a disabled toilet near Subway.
Baby changing
When your little one needs freshening up, head to our parent and baby changing rooms next to the public toilets on Evesham Walk.
Seating
We have seating available for guests within the centre. Guests are also welcome to use the seating in the Guest Services lounge during opening hours. 
Shopmobility
If you need a little help getting around Kingfisher, our Shopmobility desk is in Car Park 3, open Monday - Saturday.  
Shopmobility Opening Times
Monday - Saturday: 9am – 4pm
Sunday: Closed
To book ahead or find out more, contact Shopmobility on 01527 69922, email at shopmob@bromsgroveandredditch.gov.uk or visit their website here.
Accessible parking spaces can be on the following Kingfisher car parks:
Car park 1; level 7
Car park 2; levels 4, 6, 8, 10 & 12
Car park 3; level 1
Car park 4; levels 6 & 10
Sunflower lanyards
The Hidden Disabilities Sunflower lanyard scheme acts as a discreet sign that somebody has a hidden disability. These lanyards are universally recognised and can be taken and worn by people with hidden disabilities to signal that help may be required. To find out more, click here. 
Here to help
Here are some of the ways we're making your time at Kingfisher easy and enjoyable. If you have any questions, just call us for a chat on 01527 405 806 or email guestservices@kingfisher-centre.co.uk 
Find out more
Offers
Find all the latest deals and offers at Kingfisher
Tell me more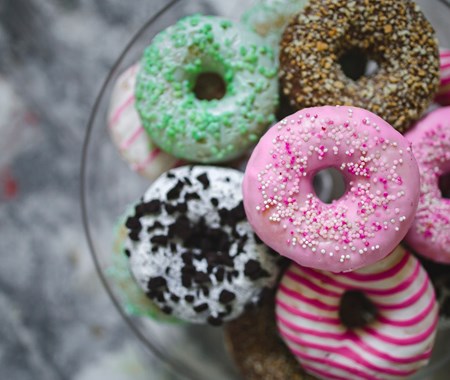 News & Events
Keep up to date with the latest news and events at Kingfisher
Tell me more