Discover our hidden gems during Independent Retailer month
July - August 2021
To mark Independent Retailer Month, we're throwing a spotlight on local gems found here at Kingfisher. Stay tuned as we bring you interviews and insights from the retailers themselves throughout the month.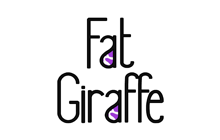 From jewellery and hair accessories, to haberdashery, glassware, and even healing crystals, Fat Giraffe has it all.
A family-run business which has been at Kingfisher for over 10 years, Fat Giraffe aims to offer its customers beautiful, unique products that you cannot find elsewhere. Whether you are looking for something quirky and eclectic or something delicate and classical, you will be sure to find that perfect gift at Fat Giraffe.
For store owner, Katie, it is the level of care and attention to detail that goes into selecting stock that allows Fat Giraffe to stand out: "We sell things that we love, which is why we have such a broad product range. The store is constantly evolving to be able to meet new demands and trends. Like many, my mum got into knitting over lockdown, so we started selling knitting supplies as a way to tap into this growing consumer interest.
"We are a bit of an Aladdin's cave­­ - you might come in for one thing and leave with something else, and I think that that is the beauty of an independent like Fat Giraffe. We can even personalise items and get stock in on request - something that big chains can't do. What I love most about the store is the way it allows me to interact with customers and share my knowledge and passion for the items we sell."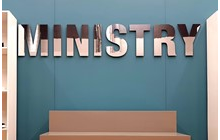 Whether you are going out for the evening or keeping it casual, you can be guaranteed to find the perfect look at Ministry.
A menswear retailer which stocks everything from Hugo Boss and Tommy Hilfiger, to Superdry and Calvin Klein, Ministry is a retailer that aims to combine luxury with affordability, offering the latest, trend-leading designer products for a competitive price.
When asked what makes Ministry so unique, Lisa, the store manager, says: "We're the only branded store in Redditch. It has been a real joy seeing Ministry grow from strength to strength over the years, and seeing us move from stocking mainstream clothing brands to world-renowned designer labels like Hugo Boss. We are now even in the process of introducing ladieswear to the store, which includes Calvin Klein, Ted Baker, and Tommy Hilfiger.
"At Ministry, we aim to offer a really personal service, which doesn't always exist the way it used to. My favourite thing about working at Ministry is meeting customers and the opportunity to interact with so many different people. It feels wonderful to be able to offer a service that makes people smile."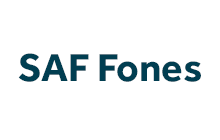 Experiencing some tech issues, or looking to cash in an old model? Then head over to SAF Fones.
A staple feature of the Kingfisher shopping centre for over 12 years, SAF Fones is your reliable go-to-store for all of your technological needs. From laptop and mobile phone repairs, to an unlocking service, and even a buy and sell exchange for outdated tech, they will have you covered.
For Saf, the store's owner, it was precisely this desire to help people which motivated them to set up SAF Fones: "I have always had a passion for phones and for fixing them, and so saw an opportunity within that to start my own business."
"I love being able to engage with my customers and being able to help them with all of their tech problems. At SAF Fones, we really invest in our customer service and always strive to do the best we can by our customers, giving them advice and information that can help clear up any concerns or worries that they may have."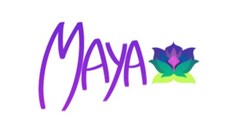 Founded by friends Becki, Jacky, Gail, and Sarah in April of this year, Maya Gifts is one of the newest and quirkiest stores in the Kingfisher shopping centre.
A fusion of three, female-led independent businesses, Maya Gifts is here to offer its customers a wide variety of innovative items and one-of-a-kind curios – ranging from locally made preserves and hand-crafted jewellery, to ethically sourced clothing and mystical statuettes.
As Becki, Jacky, Gail, and Sarah- the store's founders- note, an independent spirit infuses Maya Gifts: "At Maya, we adore the sense of community we have been fortunate enough to foster amongst our customers. As a small, independent store we are able to take the time to talk with and get to know our customers, share our product knowledge and seek out items we know our customers will love.
"Our store not only stocks giftware and homeware not found elsewhere on the high street but also fair trade and alternative clothing, jewellery and holistic goods. If you're looking to treat yourself to a new outfit, seeking out a gift for a friend, adding to your crystal collection or wanting to buy an award-winning, home-made marmalade for your breakfast table we are the place to come. Every inch of our store is filled with goods we hope our customers will love as much as we do. In an age of internet shopping and isolation, we are proud to offer a bricks and mortar store for shoppers to visit and spend time physically viewing the items that they might wish to buy."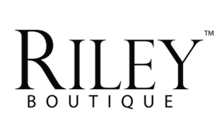 Riley Boutique is here to make its customers look and feel fabulous.
Started up in 2015 as a boutique clothing store which harkens back to the traditional values of premium customer service, Riley Boutique aims to help its customers find their perfect, authentic style.
With the expert help of a personal stylist, you can browse through Riley's collection of clothing, handbags, and accessories – all modelled on the latest and best Italian style.
For Neil, the store's owner and founder, it is the opportunity to make its customers feel like the best version of themselves that is central to the ethos of Riley's Boutique: "At Riley Boutique, we are passionate about finding and sourcing stylish, unique pieces that you would never see anyone else wearing. Our top priority is to find our clients clothing items and accessories that not only make them feel comfortable but help them look and feel amazing.
"With our personal shopper service, we aim to offer our clients a truly tailored shopping experience, by directly working with them in order to find solutions to their style problems. We cater to all ages and sizes and will always prioritise finding clothing items that complement our clients' sense of style and comfort. The perk really is seeing our customers smile when we find them an outfit that they had no idea could make them feel and look that good."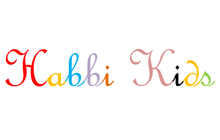 For all of you crafters, artists, and creators, look no further than Habby Kids.
Selling everything from wool, haberdashery and craft supplies to artificial flowers, cake decorations, and even baby clothes, Habby Kids is a charming, family-run business which is here to support all of your creative endeavours.
Debbie, the store manager, said: "My ambition was always to run a shop where I could express my passion for sewing and knitting. The best thing about it is that it gives me an opportunity to engage with a like-minded group of people. I love talking to my customers and sharing my own knowledge and experience to help them in their creative projects.
"At Habby Kids, we really take time to talk with our customers, and try to tap into what they would like from a craft store like ours and provide it for them. We keep our prices as low as possible so we can reach out and support as broad a group of people as possible. Over the four years that we have been running this business, we have built up a reputation for not only exceptional, quality products but also excellent customer service."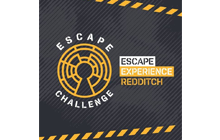 If you like a puzzle, you'll love Escape Challenge, Redditch's first ever themed escape room experience.
Ideal as a group activity for friends, families, or workmates, Escape Challenge promises a full hour of problem-solving fun.
With just 60 minutes to solve the challenges and find a way out, Escape Challenge is a perfect source of entertainment for all ages, especially for those between the ages of 13 and 18 who might be looking for some different to do over the summer holidays.
For Mitch, the manager, it is Escape Challenge's fun-loving atmosphere which is central to its charm: "At Escape Challenge, we love being surrounded by people and thrive on seeing their reactions when they get into the escape room. As a gamer myself, I love nothing more than to see the smiles on our customers' faces when they feel like they have accomplished the challenge set.
"Escape Challenge is the only place in Redditch that offers what we do. We can not only bring in the quiet kids that sit in their bedroom playing games and get them to enjoy themselves but get them to come out of their shells. It's their place to escape and feel comfortable."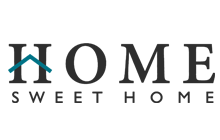 At Home Sweet Home, you can find a range of comfortable and charming furniture. From sofas and beds to wardrobes and dining sets, there is something to suit everyone's sense of style.
Veysi, the store owner, said: "I established Home Sweet Home seven years ago because I noticed that there were no decent furniture shops in the area. I am a deeply creative person, so I love dealing with the design element of the store, and absolutely love the opportunity to be able to update people's homes and make them feel happy and comfortable.
"At Home Sweet Home, a lot of our furniture is made to order, so people can tailor each item according to their exact tastes and needs. We pride ourselves on being able to offer our customers not only a personable customer experience, but also personalised, custom-made products which can realise their design vision."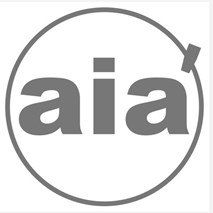 The newest store in the area, Art is Ar't, saw its much-anticipated opening in May of this year. Offering a range of original artwork from both local and international artists, Art is Ar't aims to provide Redditch with a regional outlet for some of the latest up-and-coming art.
Dermot O'Connor, the store's founder, saw an opportunity when he was made redundant during lockdown of last year to break new ground by establishing Kingfisher's first fine art gallery: "I have always had a passion for art my whole life, and wanted to provide the area with a source of affordable artwork which can appeal to a range of tastes and budgets.
"At Art is Ar't, we have an eclectic mix of work, in 2D and 3D, which includes a broad variety of artistic styles. Through our links with DeMontfort Fine Art school, we are able to showcase the work of international artists, such as Fabian Perez and Doug Hyde, as well as an array of talented, emerging artists from the local area. From unique fine art pieces to limited edition prints, we really can cover all preferences and pockets."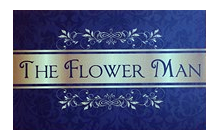 Looking for the perfect gift for a loved one or a treat for yourself? Then Lee, Kingfisher's resident flower man, will have you covered.
A Redditch local for over 25 years, Lee moved his stall into Kingfisher between lockdowns in July 2020, with the aim of putting smiles on his customer's faces courtesy of his gorgeous selection of fresh flowers. 
"I have always enjoyed interacting with people," Lee says, "and getting to know them through both the good times and the bad. Whether it be for a wedding or a funeral, I aim to work alongside my customers to provide beautiful, custom-made floral arrangements which are perfect for any occasion.
"The beauty of The Flower Man is that every day is different. Each day I get to see more faces and get to know more people. I love to look after people and aim to provide my customers with lovely, fresh flowers for a good price. As the only florist in town, I can definitely say that I provide a service that no one else in the area does."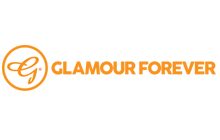 If you are in need of a good pampering session, then Glamour Forever has you sorted.
With expert beauty therapists who are ready and waiting to offer you a range of gorgeous hair and beauty treatments including lash tints, nail extensions and threading, Glamour Forever is here to make its customers feel like their most beautiful selves.
Situated right in the heart of Kingfisher shopping centre, Glamour Forever is a conveniently located and accessible store for anyone wishing to give themselves a bit of TLC.
Amar, the store manager, says: "I started Glamour Forever because I love bringing a smile to people's faces and helping my customers feel beautiful. Here at Glamour Forever, we aim to provide our customers with a high-end service, using high-end, luxury beauty products and a diverse range of beauty treatments. Our customers never leave dissatisfied."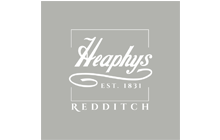 With over 185 years of experience providing quality menswear, Heaphys is an established and reliable feature of the local retail area.
Offering bespoke, made-to-measure, and individually tailored formal wear, Heaphys ensures that you, the customer, are the designer of your own garment. With the assistance of Heaphys' expert tailors, as well as Heaphys' assortment of quality cloths, styles and trimmings, you can be guaranteed menswear which is both refreshingly modern and reassuringly traditional. Heaphys acts as a reminder of a bygone era of quality over quantity, with menswear that is stylish, tailored, and timeless. 
As Dean, the store owner, says: "Heaphys thrives on interaction and a sense of community. I started working at Heaphys 17 years ago because I enjoy engaging with our customers and directly working with them to solve their suit dilemmas. Whether it be for weddings, funerals or work, we aim to deliver our customers results that fulfil their every need. Our tailored service is second to none, so we have a lot of customers travelling to us from afar for our menswear."
After a long day of shopping and running errands at Kingfisher, why not stop off for a bit of a refuel with some coffee and cake at Bono Café & Patisserie?
A charming, family-run business, Bono café aims to offer its customers a chat and a bite with a difference. 
As Omar, the store manager, notes, at Bono you are guaranteed the 4 g's: "great coffee, great cake, great customers, and a good set-up." From a tempting selection of hot and cold drinks, to a mouth-watering array of freshly made cakes and pastries, Bono aims to offer its customers a cosy, relaxing environment in which to destress, recharge, and relax. 
"Bono café," Omar states, "is unique to the area. Everything we sell is freshly made in our kitchens. Our staff are friendly and attentive, and our café provides a pleasant and welcoming space for all of our visitors. For those wishing to catch up with old friends or celebrate special occasions, we even offer a lovely afternoon tea service, which includes our own exclusive array of fresh, loose leaf tea."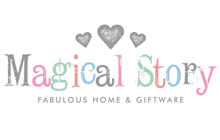 Step inside Magical Story and browse a wonderful selection of contemporary, stylish and quirky gifts – ranging from wedding and baby gifts, to a gorgeous scented candle collection, and a choice of garden items.
At Magical Story, beautiful decorations are not just contained to the festive period. Believing that every special occasion deserves celebration, it aims to provide you with the beautiful details you need to make your home a joyous place.
For Lisa, the store manager, it is the shop's eclecticism which helps it stand out: "At Magical Story, we have unique and quirky stock that you cannot really find elsewhere. Our team are friendly and helpful, and we are lucky to have a group of really loyal and friendly customers that visit us regularly. I love working at Magical Story because I am essentially free to do what I want with the store and am able to showcase my artistry through the store's displays."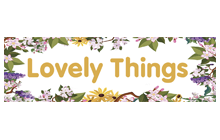 At Lovely Things, you are always guaranteed to find something special. Displaying a collection of beautiful, hand-crafted gifts, up-cycled furniture and art, Lovely Things is a hub of creativity and passion.
Katie, one of the store's crafters, said: "One of the things that I love most about working at Lovely Things is the opportunity it provides to meet such a large and eclectic group of people. Our customers and crafters come from all walks of life and so many people travel to visit Kingfisher, so it feels like there is a lovely community here.
"At Lovely Things, we can offer our customers something that most other stores can't – a sense of personalisation and personality. We have a made to order service, so we can essentially give our customers exactly what they want and tailor our items according to their tastes and needs. There is always something different at our store and each of our handmade goods feel not only lovingly made, but like they have their own unique character."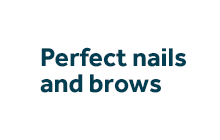 Another staple of the Kingfisher Shopping Centre – Perfect Nails and Brows – recently celebrated its 10-year anniversary at the centre.
Offering an attractive array of acrylic and gel nail treatments, professional brow treatments and full manicures and pedicures, Perfect Nails and Beauty remains the area's go-to store for all of your pampering needs.
Asked what she loves about the business and its base in Redditch, Veerpal, the store's owner and founder, said: "Everything. I always loved this shopping centre even before I set up Perfect Nails and Brows here, so by having Kingfisher as the place where I established my first shop makes it all the more special.
"At Perfect Nails and Brows, we try and give our customers the best customer service possible. We operate at the highest professional standards and always aim to have our customers walking out feeling fabulous. Especially when it comes to our nail art, imagination really is the only limitation."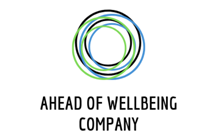 Ahead of Wellbeing is here to support the mental health of the whole community.
A not-for-profit community mental health treatment centre, we've been at Kingfisher since December 2019.
Brenda, director and therapist at Ahead of Wellbeing, said: "We offer many treatments and therapies, from counselling, massage and reflexology to reiki and crystal healing, as well as hypnotherapy. As qualified therapists, we were active volunteers for a national mental health charity when we realised we could offer our services to the people of Redditch.
"There's no other business like ours in the whole of Kingfisher Shopping Centre! We love what we do and are astounded at how much of an impact we've had within the community."
For the highest level of care for your eyesight, Bainbridge offers expert examinations using advanced clinical tools – and friendly service.
Steven Bainbridge, store owner, said: "We've been at Kingfisher Shopping Centre since 1989, but we had started as a company four years earlier. It was my father's business, but my wife and I bought the company a few years ago. My favourite thing about running Bainbridge is getting to meet people and spend time helping them.
"I've spent my life in the Midlands and grew up shopping and socialising in and around the Kingfisher. I think that what makes us unique is that we don't just pay lip service to old school values of service and relationships. Caring about individuals is what makes us so good at what we do."
Step inside and find your favourite footwear brands. Smart or sporty, kids or grown-ups, you'll find the perfect pair.
Humphries Shoes is the longest-standing store at Kingfisher Shopping Centre. It was founded on Evesham Street in Redditch in 1862 by Walter Humphries and is today run by the fourth and fifth generations of the family.
Julie Humphries, store owner, said: "My favourite thing about running Humphries Shoes is our lovely loyal customers, some who remember our old shop on Evesham Street! Lots of children whose first shoes we fitted now come in with their own children!
"What makes our store unique (aside from our longstanding relationship with the town and its residents) is the personal touch we bring."